Our Firm
We are a full-service financial firm committed to helping people pursue their financial goals. We offer a wide range of financial products and services to individuals and business owners. We will assist you in identifying your goals and  help you make sound decisions to help reach them.
Please call us if you have any questions about our firm or the range of financial products and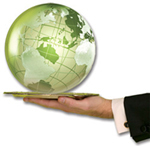 services we provide. Our firm has relationships with a wide variety of financial services companies, CPAs* and Attorneys* so if there is a question that we cannot answer we will gladly refer you to someone who can.
Please do not leave trade requests by e-mail or voicemail as they will not be honored in this manner. 
*Please note that neither Cetera Advisor Networks LLC nor any of its agents or representatives give legal or tax advice. For complete details, consult with your tax advisor or attorney.